Wednesday, February 25th, 2009
By Glinda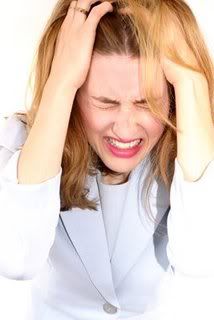 Because the "Brag About a Kid Day" was so successful, we are obligated to flip to the other side of the coin.
Now, venting about your kid doesn't mean you don't love them, it just means they aren't perfect. Like everyone else on the planet. Don't feel guilty about it, just make sure that they never, ever hear you do it. Then you can feel guilty.
We all vent about the people in our lives and their little foibles and possibly annoying ways. It's human, it's normal, and just because you wish your kid didn't pick his nose all the time or whatever doesn't make you a bad mommy.
We here at Teeny Manolo want to offer a supportive, caring environment for you to vent about that certain child in your life. It can even be the neighbor kid three houses down!
Feel free to vent away!