Sunday, December 28th, 2008
By Glinda
You know, nothing makes you feel quite as bad as seeing something you bought for Christmas on sale the day after. But, how can you explain to your kindergartener that Santa needed to get the toys on sale? Perhaps these toys can be for a birthday, or for friends, but snap them up, because they are at a great price.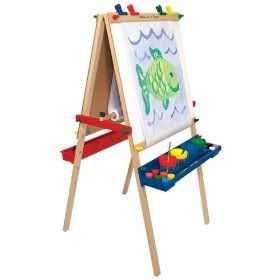 Melissa and Doug Deluxe Standing Easel Save almost sixty percent on this great easel by one of my favorite toy brands.
Playskool Dream Town Sweet Lily Castle with Dress Up A cute little playhouse, which has the added advantage of being easily set up and taken down. It even comes with a frog prince!
MEGA Brands Struxx ROBOTRIXX Build your creation and have it come to life! Meanwhile, save over seventy percent off the original price!
High School Musical 3 – Sing along microphone She can sing along to songs from the movie, or on her own. Either way, it's a steal at at $9.99.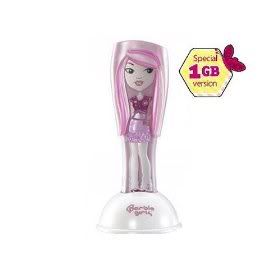 Barbie Girls 1GB MP3 Player She can sotre up to 240 songs on this special 1GB model, and you pay less than fifteen bucks!
EyeClops BioniCam This very cool toy was $79.99 before the holidays, and now you can buy it for less than $20.00!
U-Dance No mat necessary! Instead, you hook an innovative, customizable band around your shoes and get ready to execute almost any dance move you can think of! By waiting, you save 60%!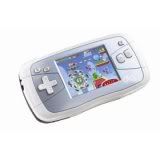 LeapFrog Didj Custom Learning Gaming System Taking the popular portable Leapster to the next level. It offers a computer interface to continue the learning online. Now you can have one for less than $50.00.