Sunday, November 23rd, 2008
By Glinda
Since when is how much you spend on a kid a barometer of how much you like them? With the economic climate as it is, there is absolutely nothing wrong with getting good value for your money. Christmas 2008 is all about getting the most bang for your buck, and these toys will definitely ease the financial burden on your already strained wallet.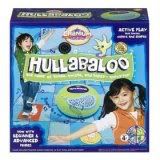 Cranium Hullabaloo This is a fantastic game for kids four and over that will not only get them moving, it will help them learn, too! Cranium makes some great games, and this one is no exception. How often can you find a game that is as goofy as it is educational?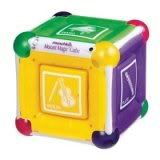 Munchkin Mozart Magic Cube I've featured this toy before, and it still ranks as one of the best for the infant/toddler set. Babies are completely fascinated by the lights that are sychronized to various pieces composed by Mozart. My son would play with this for a very long time, and when you've got a young one, it is a rare toy that holds their attention so well.
Vtech – Tote 'N Go Laptop Plus This portable laptop, just like the ones that "big people" use, features 30 learning activities such as math, language, games, and music to keep your preschooler entertained and challenged.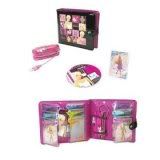 Barbie iDesign Ultimate Sylist Allows your budding fashionista to create unique fashion looks, design her own runway show, watch a tape of the show on the big screen, create magazine covers and play games! Tres fun for the younger set.
LeapFrog Spin and Sing Alphabet Zoo Little ones learn about animals and their sounds and the letters A to Z with each spin of the wheel! Music, lights and swirling patterns encourage exploration. Babies develop motor skills by batting the wheel again and again.
Scientific Explorer's Spa Science Chemistry Kit Chemistry takes on a whole new meaning when you use the Spa Science Kit at home to make your own fragrances. Blend natural and organic ingredients to make your own fresh products, including bath and aromatherapy oils, oatmeal soap, facial masks and more.
Knex Value Tub 400 pieces This cool kit includes 400 colorful building pieces, as well as a spring motor that powers whatever they can make, including trucks, motorcycles, and aircraft. Comes with an instruction book for inspiration, and after that, they can let their imaginations soar!
Melissa and Doug 100 Piece Wood Blocks Set If you've got to get a gift for a young one, this is one of the best things you could ever buy them. Blocks are one of the fundamental learning toys, and Melissa and Doug make quality eco-friendly and safe products.
LEGO Batman Scuba Jet: Attack of the Penguin Not many of these popular sets feature the Penguin, so snap this up while you can! Lots of special, fun details make this one cool toy.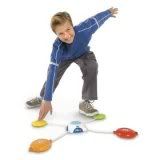 Wild Planet Hyper Jump From the makers of the super-popular Wild Planet Hyper Dash, this new game will definitely get them to sleep well at night! The center pod calls out commands, and kids use their bodies to tag targets by hopping and jumping. It will give you a workout, too!