Thursday, September 11th, 2008
By Glinda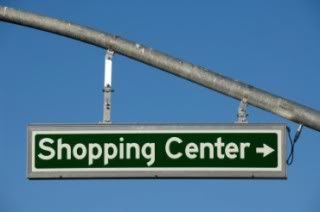 I'll admit it. 
I didn't really do any back-to-school shopping.
Despite all the hype that builds up in August and September about needing to stock up on clothes, I asked myself, why?  Besides, school started for us back in July.
I don't live far from major shopping centers, so there was no marathon shopping trip needed due to lack of access.  I could see how that might be an issue in smaller cities, but wouldn't internet shopping be sort of a blessing in that case? 
Also, I don't live in an area of the country that has an early fall.  In fact, there are Thanksgivings where we are able to still dress in sandals, capris, and short-sleeved shirts.  So I felt utterly no compunction to buy a bunch of long sleeved shirts, sweatshirts, and pants when they would just take up valuable real esate in the Munchkin's dresser until late October.
So I seem to be just sort of piecing his wardrobe for fall and winter here and there, whenever I see a good price.  Can you say a pair of Skechers for $15? Or Ralph Lauren pants for $10? Yeah, patience rakes in the deals for sure.
But the sad part is, I'm still pretty sure he has a better wardrobe than I do.