Thursday, January 3rd, 2008
By raincoaster
It doesn't actually have anything to do with country music, I just needed the beats; fans of the early Baroque period should feel equally comfortable reading this post! We are all non-partisan-and-equal-opportunity-like around these parts, as long as you don't expect me to actually LISTEN to Garth Brooks.
You wouldn't make me, would you?
I thought not. And so to today's per diem topic du jour for today.
Ears.
Specifically:
Ears on hats.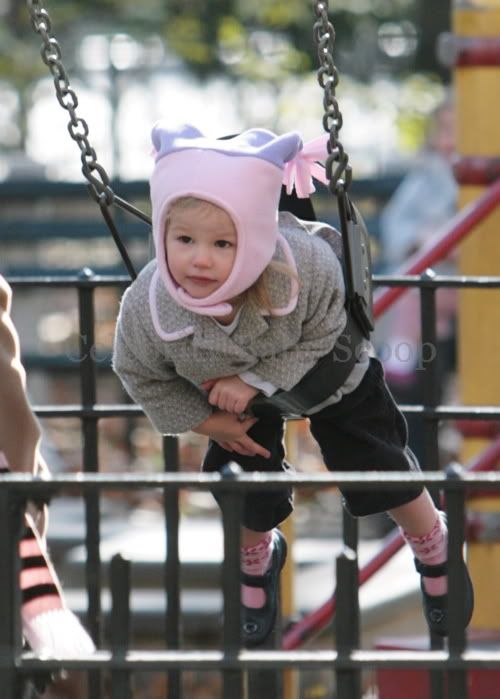 Now, if you follow as many celebrity blogs as I do (and why would you? I get paid for it) you'll probably know that this is just about the most famous hat in the world right now, and the Garner-Afflecks could probably comfortably retire on their earnings, should they open up a website devoted to selling said chapeaux.
Now, we luv us some hats, we do around these parts. Particularly the parts that are apt to get cold in the wintertime or hot and burnt in the summertime, and particularly on the wee ones. It is our advice (we use, you understand, the royal "we", as we understand the royal family aren't using it right now and we want it to feel valued) it is, we say, our advice, to accustom the little ones to the wearing of hats as early and as often as possible.
There are several reasons for this.
One: so their little heads don't sunburn/freeze, depending on whether you're in Belize or Boston, Aruba or Aspen.
Two: because sunscreen makes a mess of baby hair and hoods invariably fall down and cover their eyes and they think someone's blindfolded them for some malicious kidnapping purpose or something and, naturally, begin squalling.
Three: they learn how to untie those strings, velcro and buttons sooner than you'd think and then you'll have a fight on your hands, if they're not already accustomed to wearing the darn things.
Four: Ears. Ears on hats. Check it out:
on big people: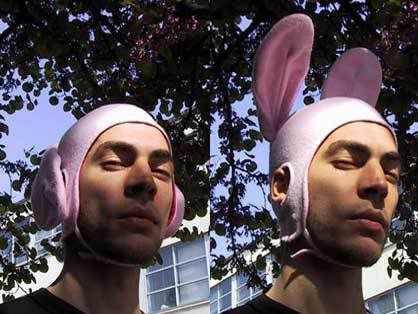 Bad idea.
However;
on little people: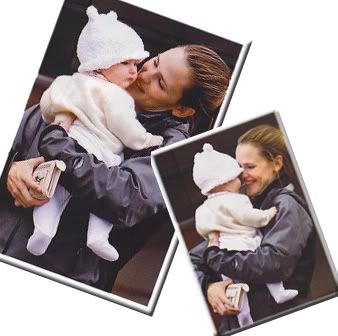 Try it for yourself: