By Glinda
Whatever you want to call them- jackets, coats, outerwear, whatever!  We've got them all, and a great selection both fashion-wise and at all price levels.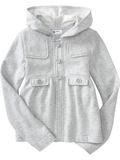 Old Navy Hooded Fleece Peacoat
Cute, cute, cute, and for under twenty dollars!
Mini-Boden Fun Raincoat
In two colors, aqua or pink, she is sure to never let the rain get her down in this!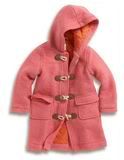 Mini-Boden Funky Duffle Coat
I happen to love this coat, which looks versatile and warm.  Comes in four colors and is made of a light weight wool.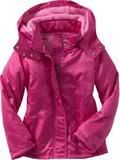 GapKids: Uniform jacket
Zip-front jacket goes perfectly with uniforms!
Old NavyTextured-Twill Trench Coat
Belted with quilted lining will have her back to school in style!  And even better, on sale for only twenty five dollars!
Nike Kids – Packable Woven Jacket
Another nice pick in light weight material, and at a reasonable price.
Chow Big Button Herringbone Tweed Coat Tweed NEVER goes out of style!
The North Face Kids 'Denali' Recycled Fleece Jacket A way to be stylish and eco-friendly at the same time!
<Diesel Kids – Stizzi
I'm usually not a huge fan of Diesel, but I happen to think this coat is fantastic.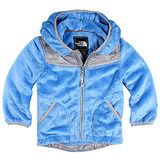 The North Face Kids – Oso Hoodie
This light weight jacket make of silken fleece will keep them warm and comfortable no matter what the weather.