Friday, July 17th, 2009
By Glinda
In a surprise victory, Dennis Quaid managed to quash the dreams of repeat champion Harrison Ford, beating him by a very slim margin.  But hey, a win is a win, right?
So this week, we are sort of bridging the gap from the 1970's into the 1980's, and our challenger got his start in a little 70's television show called The Streets of San Francisco, and then went on to become our favorite film victim of a crazy woman who was fond of ice picks, amongst other things.
Forgive me, since my sentences seem to have "comma-itis" today. Let's hope it's a temporary condition.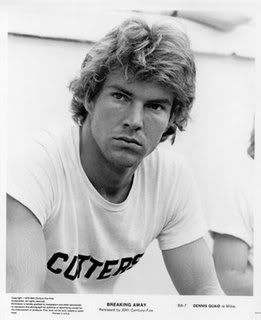 VERSUS