Tuesday, July 14th, 2009
By Glinda
There is a website entitled "We Have Lasers!" and it is a homage to those once-ubiquitous backgrounds in school photos. I think the laser backgrounds were all the rage in the mid-eighties, and their popularity didn't diminish until the mid-nineties or so.
Sadly, I own no portraits with lasers in the background. I believe they might have been a choice for my senior prom, and I chose a cloud-ish background instead. I know, bo-ring.  Do you have your own laser picture lurking somwhere around your mom's house?  Submit it and become instantly famous!
Here are some delightful examples of the photos they have over at the site:
How fantastic is this picture?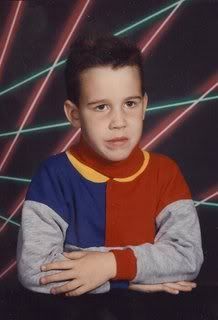 What's not to love here?
This one is too awesome for words.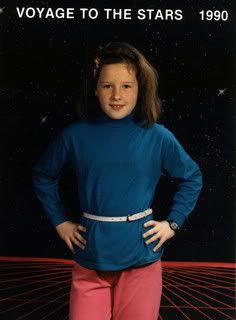 She is seriously rocking those lasers!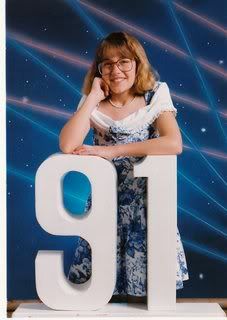 I truly heart this one.
Ack! Acid-wash and lasers! My eyes!
via Boing Boing