By Glinda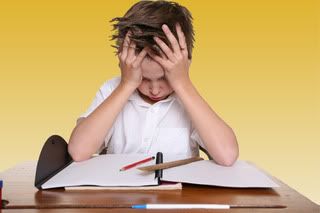 Last week's poll asked which celebrity mom you'd rather hang out with (based on the small amount of knowledge you have about their real personalities) and the big winner was Jennifer Garner with forty percent of the vote. It was a crowded field, and forty percent is pretty impressive. The next highest vote-getter was Reese Witherspoon with nineteen percent.
Poor Katie Holmes and Sarah Jessica Parker! They got no votes at all, which makes me feel sorry for them. Which is ridiculous because they both are fabulously wealthy, have husbands that seem to love them, and beautiful children. If anything, they should be feeling sorry for me. And they probably do.
Today we're venturing into more serious territory. There have been alarm bells sounded by some researchers regarding what they call "the boy problem." They claim that because so much focus has been on girls, boys have been neglected in the past twenty years or so, and the cracks in that strategy are beginning to show. Examples of this being high drop-out rates in school, lower school performance, as well as higher arrest and suicide rates.