Thursday, July 9th, 2009
By Glinda
We had lots of great guesses for last week's game, because yes, the child somehow did manage to look like both Matt Damon and Kurt Cobain. However, neither one was correct.
That honor goes to our good friend Liz, who was the only one to suggest Leonardo DiCaprio. And she was right!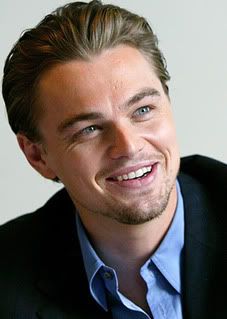 Well, somehow Leo managed to barely even look like himself when he was younger.
As for today's young star, you guys are much too good for me to give you any hints, so have at it!