Wednesday, July 8th, 2009
By Glinda
From the designer that brought you this:
Comes a line of junior wear inspired by this:
God help us.
Actually, Beyonce's tour wardrobe was designed by Thierry Mugler, but the House of Dereon (read: Beyonce's Mom) is bringing to stores a line of back to school clothes, shoes, and accessories that is "inspired" by hm. Which I guess is a nice way of saying that they are ripping him off?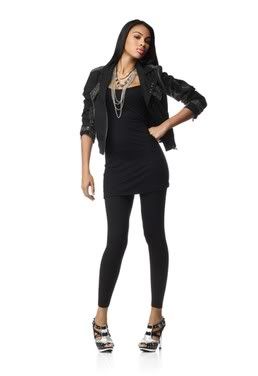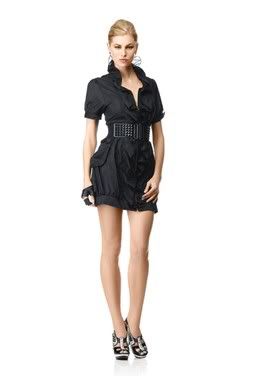 I see nothing I would want my teen daughter to wear to school. The only school it would be appropriate for is one devoted to teaching depressed hookers. Ok, ok, they aren't that bad. They actually kind of bore me. But the overall look, especially the shoes, seems to serve more of a club-going sensibility than that of advanced trig.
However, Beyonce is a talented woman and is looked up to by many teens. The price points for the collection are just right, ranging from $25 to $75. Let's just hope teens can mix pieces from the collection with more, ah, school-appropriate wear. And hopefully ditch the shoes altogether.
But, don't be surprised to see the depressed hooker look at a high school near you this fall.