Monday, June 15th, 2009
By Glinda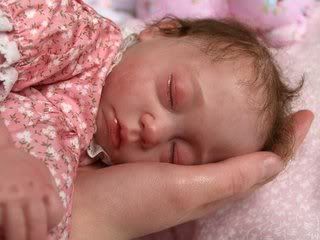 Last week I asked if it was more difficult to name girls or boys, and fifty-three percent of you voted "both are equally hard!"
Well, having already named a boy and being faced with naming a girl, I'm going to disagree and say that girls are easier. There are just simply more girl names to choose from. There aren't a whole lot of boy names, for some reaon, but there are pages and pages of girl ones.
As for today, the mommyblogosphere is scandalized by the acts of one Beccah Beushausen. She posed on the internet as the unmarried mother of an unborn baby with a terminal illness, and who was also promoting her anti-abortion views. She was getting upwards of 100,000 hits a week, and was showered with attention, gifts, and support.
The thing was, Beccah wasn't pregnant with a terminally ill child. She wasn't even pregnant at all. It turned out to be a big lie, even though she claims that the experience happened to her in 2005. How was she discovered? She used a picture of a re-born doll, saying that it was her daughter. Except, someone had that exact doll at home! D'oh!
So, that makes me curious…