By Glinda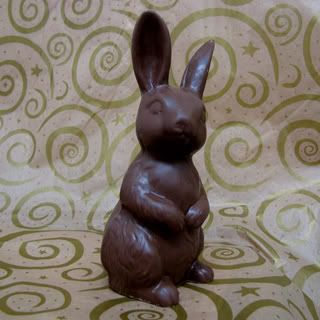 Solid Chocolate Bunny
Don't cheese out and get the hollow version! Only the solid will do! Nothing beats gnawing away on a bunny. Sorry.

Chocolate Marshmallow Egg
What could be better than the combo of chocolate and fluffy marshmallow?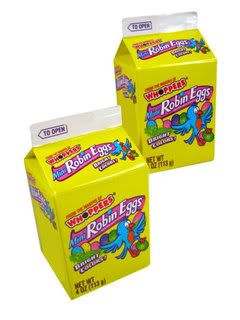 Robin's Eggs
Different than Whoppers, these have a candy shell. And are dee-lish!

Jelly Beans (old skool)
No Jelly Bellys here. I'm talking classic pectin jelly beans, the kind where black is licorice-flavored. My favorite, so pass all those unwanted black jelly beans my way.

Reese's Peanut Butter Eggs
Hmmm, perhaps only the combination of chocolate and peanut butter could outdo the chocolate and marshmallow one. It's close.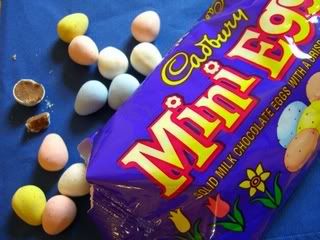 Cadbury Mini Eggs
Now, you will note I did not say Cadbury Creme Eggs, which are a gloopy, gloppy, hyper-sugary invention of the Devil. Stick with the minis, I beg you!

Anything that See's Candy Makes for Easter
Mayhap you are located in a geographic area where you cannot easily obtain See's Candies. I feel very, very sorry for you.
P.S. And yes, there are NO PEEPS on this list either! That is not a mistake! They are simply packing material with sugar added.