By Glinda
Ahhhh, Easter. It's one of those holidays that almost everyone celebrates in one way or another, whether by going to church or going on Easter egg hunts. Here are some great books for kids about the Easter hoilday.
The Night Before Easter Written in a similar vein as "The Night Before Christmas," bunnies take center stage!
Easter Bugs : A Springtime Pop-up A wonderful pop-up book which features a new bug on every page inside brightly decorated Easter eggs.
My First Easter From uber-popular author/illustrator Tomie dePaola, this board book is a great introduction to Easter for the young ones.
Where Are Baby's Easter Eggs?: A Lift-the-Flap Book Kids adore lift-the-flap books, and this sparkly one will be no exception.
Silly Tilly and the Easter Bunny This Level 1 I Can Read book will have them volunteering to read about Tilly almost missing Easter because she lost her glasses.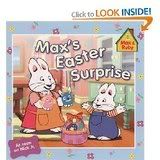 Max's Easter Surprise Read all about Max and Ruby and the big Easter parade!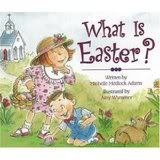 What Is Easter? A fantastic book for parents who are looking to reconcile the religious and secular aspects of Easter.
The Very First Easter A modern re-telling of the Biblical story of Easter.
Dumb Bunnies' Easter This extremely silly book has the dumb bunnies getting ready for Easter on December 24th and expecting the Easter Bunny to come in a "shiny red minivan pulled by eight flying pilgrims."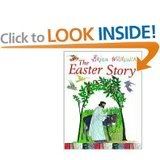 The Easter Story A masterfully condensed and simplified Passion, Crucifixion and Resurrection of Christ for young readers, along with beautiful golden-hued illustrations.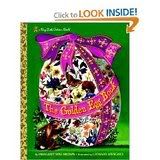 The Golden Egg Book The Golden Book Easter classic about a bunny—and a little duck that is about to hatch!