Sunday, January 18th, 2009
By Glinda
Presidential inaugurations, Presidential birthdays, days celebrating Presidents, period! What better time to get your kids interested in Presidential history?
Yo, Millard Fillmore! A comic-like book about Mr. Fillmore and all those other presidents you don't know anything about. Grover Cleveland, anyone?
Don't Know Much About the Presidents For people who love little-known trivia about the Presidents, such as poker-playing Warren G. Harding once gambled away a set of White House china.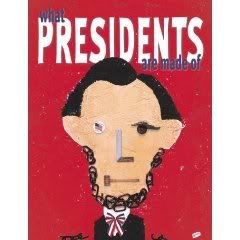 What Presidents Are Made Of The beautiful, imaginative portraits of the presidents made with bits of realia are what make this book special.
George Washington's Breakfast A boy named after the President tries to find out everything he can about his namesake.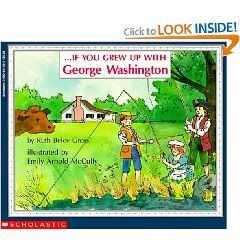 . . . If You Grew Up with George Washington Takes kids on a fascinating journey about what life would be like growing up in colonial times.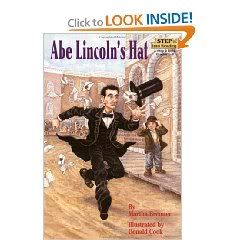 Abe Lincoln's Hat Unlike many other books about Lincoln, he is shown as a struggling and somewhat disorganized lawyer who makes his way through goodwill and good sense.
George Washington and the General's Dog George Washington finds a dog on a battlefield during the American Revolution. Whose dog is it?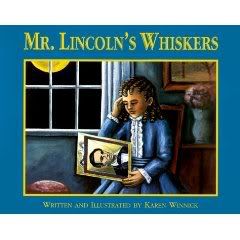 Mr. Lincoln's Whiskers The true story of how an independent 11-year old girl wrote a letter to Mr. Lincoln suggesting he grow a beard.
George Washington's Teeth More than you ever wanted to know about George Washington and his dental woes!
If the Walls Could Talk: Family Life at the White House An especially timely read, as there will be young children growing up in the White House for the first time in many years.