Sunday, January 11th, 2009
By Glinda
The Munchkin's grandpa is an amatuer astronomer, so he has had more than his fair share of exposure to the universe. As such, I've seen a lot of astronomy-themed stuff come our way. Here are some of the best toys, books, and videos for the young star-gazer in your life.
Discovery Exclusive Remote Control Moon In My Room This very cool moon has a remote control function which lets you choose to see all phases of the moon or pick your favorite one to fall asleep to. Mounts to wall with three different hanging angles.
Find the Constellations, H.A. Rey From the author of the original Curious George series comes this wonderful, interactive book to help kids of all ages become more familiar with the sky.
Learning Resources Inflatable Solar System Set Oh yeah, if you're gonna do an inflatable solar system, go for the big one! Sizes are not directly proportional, as that would mean the sun would barely fit in the room.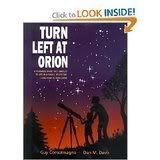 Turn Left at Orion: A Hundred Night Sky Objects to See in a Small Telescope–and How to Find Them One of the best books to use with a small telescope. It has clear directions, is easy to use, and helps you find deep-space items that other books won't tell you about.
Melissa and Doug Solar System 48pc Floor Puzzle You'll need lots of room for this large, sturdy puzzle that will be well worth the effort of putting together.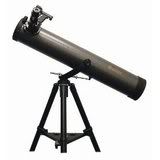 Galileo FS-80 800 x 80mm Yoke Mount Reflector Telescope Keep in mind that with this small reflector telescope priced well under a hundred dollars, you will not be able to see a whole lot of detail on anything except perhaps the moon, nor does it have the fancy-shmancy tracking system. But for a beginner, this telescope will give you a lot of bang for your buck.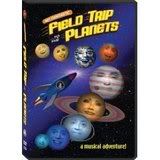 My Fantastic Field Trip to the Planets Is it the tiniest bit cheesy? Perhaps. But since when did kids stop liking cheesy shows? This is an extremely fun and informative video that will have your child memorizing the order of the planets and how many miles there are between the Sun and the Earth.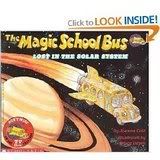 The Magic School Bus Lost In The Solar System We love all things Magic School Bus here at Glinda's house, and this book is no exception. Miss Frizzle's most far-out adventure yet!
Matchbox Mega Rig Space Shuttle This mega building set lets your young space explorer create over thirty different space crafts, including an alien space ship! This highly rated toy allows for hours of imaginative play.
Smithsonian Astro Lab Planetarium Brought to you by the venerable Smithsonian Museum, this planetarium allows you to project the constellations in your room, at any time of the day! Features three different and easily changeable learning modules.