Thursday, January 8th, 2009
By Glinda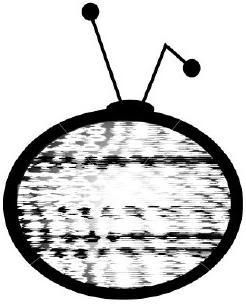 We only recently started getting satellite television (welcome to the 21st Century, Glinda!) and one night I was clicking through and noticed the abbreviation "BABY" and the program title was something like "For Infants" or something of the such. But the problem was, it was midnight.
According to BabyTV's official website, their purpose is thusly stated:
BabyTV was conceived following a sleepless night spent rewinding a baby video at the demand of an unrelenting toddler. Our creators imagined a service which offered easy access to programming specifically designed for babies around the clock.
But let's just cut to the chase here. BabyTV is not really for babies at all. It's for parents.
When the Munchkin was an infant, the Baby Einstein DVD's were the hottest things around. If you didn't own the whole set, you were a mother that didn't care about your child's exposure to classical music. And, uh, little puppets. Which in retrospect, would probably have been a good thing, because there is truly nothing educationally redeeming about them.
But when I needed to use the bathroom, take a shower, or conduct a phone conference when I was still working part time, in went Baby Einstein. And for those few minutes a day, the DVD's were a godsend. So I understand the impulse to turn on the TV so that your infant is occupied while you need to perform important tasks. But notice I said important, which wouldn't include folding the laundry or dusting, at least in my book. Well, to be honest, even now that he is growing up, I still don't consider laundry or dusting as priorities. But I preferred spending every moment that I could being involved with him.
So let's just agree that BabyTV is for parents who want to keep their kids entertained while they are doing something else. It's not for kids, especially since the American Academy of Pediatrics has this recommendation:
Pediatricians should urge parents to avoid television viewing for children under the age of 2 years. Although certain television programs may be promoted to this age group, research on early brain development shows that babies and toddlers have a critical need for direct interactions with parents and other significant care givers (eg, child care providers) for healthy brain growth and the development of appropriate social, emotional, and cognitive skills. Therefore, exposing such young children to television programs should be discouraged.
In my mind, the less TV, the better.
And maybe, just maybe, we should think of a sleepless toddler falling asleep to the television as being a bad thing?