By Glinda
For Christmas, Santa was kind enough to bring me one of the things on my list, the Sephora Scent Sampler. It gives you 10 sample sizes of some of the hottest scents Sephora carries, and you can try them on at your leisure. When you have decided which one you like best, you simply go to a Sephora store with your certificate, and they will give you a full sized version. Even better is that you only pay $50, and the full-sized versions cost $70 and upwards.
A perfume addict, I was pleased to have so many different scents to explore. Usually when I go to a perfume counter, I have to try on at least a couple, and we all know where that leads. It leads to confusion over which scent is which, and often the mingling of scents to where you're not sure what smells like what.
So I was glad to give each scent the attention it deserved by using only one a day.
Which one will I choose? Well, let's start with the first four….
Givenchy, Very Irresistible Givenchy Sensual
I was prepared to like this scent, as I have liked Givenchy perfumes in the past. This one smelled nice enough, but there was nothing there that really knocked me out and said, "Wow!" And I like my perfumes to say "Wow!" It is a pleasant scent with a slight hint of muskiness. It didn't last quite as long as I would have preferred.
I don't have anything bad to say about this fragrance, which is sweet and has a fairly strong bottom note of vanilla. It is light, floral, and perfect for warm weather. I was pleased with its staying power. I could still smell it the next day, before I went into the shower.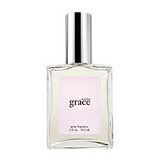 Now this is where I find myself at odds with thousands and thousands of other women. I really, really hated this fragrance. It was extremely overpowering at first, to the point where I could almost "taste" it. After it faded a bit, it just smelled like soap. And not very good soap, either. I foolishly kept lifting the crook of my elbow up to my nose, thinking it would smell better than the last time. It never did.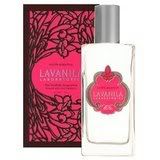 My absolute favorite of the four I've tried so far. It has a beatiful, wait for it, vanilla scent that is pure and fruity due to the whole grapefruit things. It makes me happy when I smell it. It lasted the longest, and smelled the best. This perfume has made it to the semi-final round.