Archive for December 18th, 2008
Thursday, December 18th, 2008
By raincoaster
Mom always liked Him best.
Thursday, December 18th, 2008
By Glinda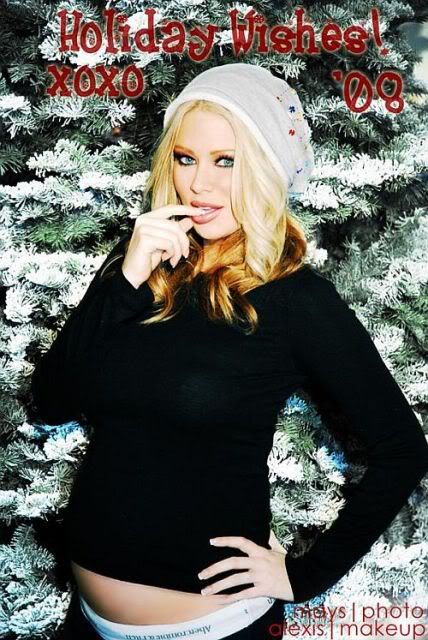 Well, happy holidays to you too, Jenna Jameson!
I've been looking at this picture for a while now, admiring the photoshop skillz. But I'm of two minds about it.
Is the juxtaposition of her pregnant belly along with her sex-kitten pose slightly off-putting? How about kind of skeevy?
Or is she just a really smart woman who knows there are men with a fetish for pregnant women and she is cannily exploiting that market to further expand the college funds of her twins?
I can't decide.
Disclaimer: Manolo the Shoeblogger is not Manolo Blahnik
Copyright &copy 2004-2009; Manolo the Shoeblogger, All Rights Reserved