By Glinda
Back by popular demand, we here at Teeny Manolo are delighted to share the latest and greatest in video gaming with you!
Oh, for us old people, the totally confusing world of video games! Remember when the biggest thing out there was Pong?
I will only be referring to "game system" games today, not PC games, which are a whole other ball o' wax. By game systems, I mean XBox, PlayStation, and Wii games. Not to mention that there are actually four different versions of the PlayStation platform, and now you know why I said it can get a little confusing. These games will also be tilted towards the young ones, so don't be expecting Grand Theft Auto.
First of all, are you looking for the system itself?
Go here for the Wii.
Go here for the XBox 360.
Go here for the PlayStation 2.
Go here for the PlayStation 3.
Go here for the Nintendo DS.
Go here for the Nintendo DS Lite.
Now, on to the games!
Rock Band is one of the biggest games for this holiday season. It's available for all gaming platforms. Hurry before it sells out! And even better, it's on sale!
Guitar Hero World Tour Allows up to 8 players for rockin' fun. Includes a mode to compose, edit, and share original music. A great game for parties, or for any time!
Mario Kart with Wii Wheel Mario and all his friends are up for a race! Fantastic graphics and tons of race courses amount to tons of fun for the entire family. Trust me when I say it's adddicting!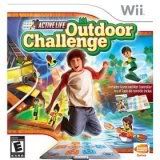 Active Life Outdoor Challenge Get in on the action! Using a special mat, you and your kids can play over a dozen games with multiple levels such as river rafting, mine-cart challenge, and log jumping!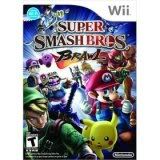 Super Smash Bros. Brawl All new, this game includes lots of characters from the Mario and Nintendo universes duking it out on more than a dozen different platforms. A must have for Wii fans.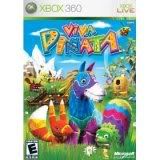 Viva Piñata Create your own garden and more than 60 types of piñatas. Regardless of skill level, find challenge in keeping out sour piñatas, perfecting your garden, and keeping your new piñata friends happy.
NHL 09 Take your created player online and join a team with friends, or scout for players. Featuring 6 vs. 6 online team play, the ability to level up your player, tournament brackets, and awards at the end of every season.
FIFA Soccer 09 Play professional soccer your way in FIFA Soccer 09. It features new Custom Team Tactics that give you all the tools to become a first-team coach. Go inside the game engine to customize the positioning and support play of your teammates and decide exactly how your team will play in any situation.
LittleBigPlanet Imagine a world that's yours to shape, build and explore. A community-based game in which players meet on a planet scattered with individual plots. It puts the power of absolute creation into your own hands. If you can see it, you can enhance it. If you can't see it, you can invent it.
Spider-Man: Web of Shadows Rated "Teen" this game features an all-new combat system that allows for three-dimensional battles that can start on the street and end up on rooftops as Spider Man tries to save New York City.
MLB Power Pros 2008 MLB Power Pros delivers a unique flair to America's favorite pastime with an original visual style, pick-up-and-play gameplay mechanics and deep gameplay modes.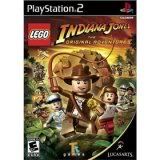 Lego Indiana Jones: The Original Adventures Takes the fun and creative construction of LEGO and combines it with the wits, daring and non-stop action from the original cinematic adventures that enthralled audiences everywhere.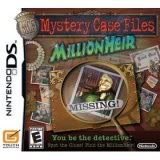 Mystery Case Files: MillionHeir Delve into the latest evolution of search-and-solve fun! The game showcases highly detailed interactive scenes in which players look for cleverly hidden items in order to solve the case, an experience made for the added ease and interaction of stylus controls.
Kirby Super Star Ultra Get ready for Kirby overload! With so many adventures waiting to be unlocked, there will never be a dull moment as Kirby runs, floats, copies enemies and uses Helpers to fight King Dedede and Meta Knight.
Disgaea Rated "Teen" Completely remade to take advantage of Nintendo DS, the game offers a deep strategy RPG experience with an exceptional story, a fantastic script, and a host of loveable characters and settings.
Professor Layton and the Curious Village Sets players loose in a Victorian dream world as you and your guide, Professor Layton, explore a quirky Victorian village where everything is a puzzle.