Monday, November 10th, 2008
By Glinda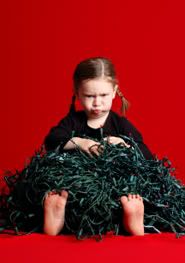 I asked if you had certain friendships where you just "don't go there" politically, and almost half of you said yes. Twenty six percent will bravely venture into differing political waters, while seventeen percent claimed they never speak about politics with anybody, really.
I have to admit that there are certain people in my life who are very nice people, but with whom I ideologically disagree with on some very important issues. But instead of trying to pick a fight, I keep my thoughts to myself and take them as they are. Unless they want to talk about it, and then all bets are off.
Can you believe it, Thanksgiving is merely two and a half weeks away! Here comes the time of year which usually stresses people out to no end, despite the fact it's all supposed to be about joy and merriment.