Thursday, October 30th, 2008
By Glinda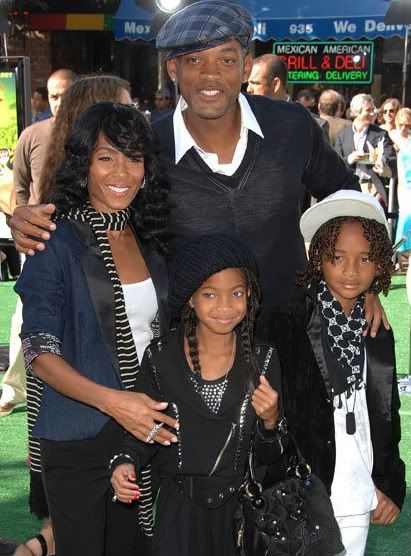 I'm guessing it's Jada who coordinated all of their outfits, and don't they look fabulous? We could all learn a thing or two from her about dressing for a family photo, an especially timely lesson since those Christmas card pictures are coming up!
Too often families go for everyone dressing the same, as in everyone having buttoned-down white shirts and chinos, or red sweaters and denim. The picture above shows that everyone can still dress in the same color palette and yet retain their individuality.
I'm loving that she and Will have added touches of blue along with the black and white that matches the kids.
You're taking notes, right?  Although I think it goes without saying that we can ignore the astroturf and neon Mexican "Grill & Deli" sign for our own photo ops.