Tuesday, October 21st, 2008
By Glinda
With apologies to the recently deceased Mr. Blackwell.

10. Pam Anderson
I'm guessing not one person would be surprised that you have a sex tape.

9. Tilda Swinton
Way to so not rock the androgynous look, Tilda.

8. Posh
A rare glimpse of the elusive White English Furback its native habitat.

7. Katie Holmes
There is no universe, even an alternate one, where that particular red and that particular magenta go together. Top off the outfit with unevenly pegged jeans, and Katie just earned herself a spot on the list.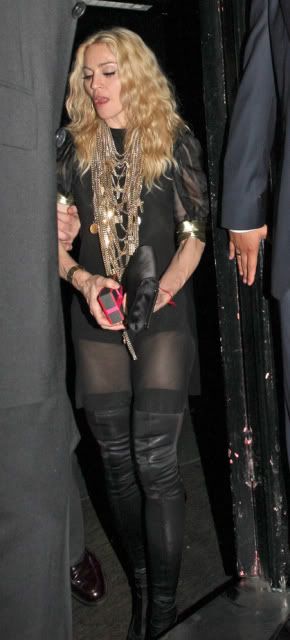 6. Madonna
Yet again, Madonna somehow manages to make Mr. T look like a wimp.

5. Maggie Gyllenhall
With an outfit like this (spoiler alert for the five of you who haven't seen The Dark Knight yet) I can totally understand why she didn't get rescued.
To see the Top Five