By Glinda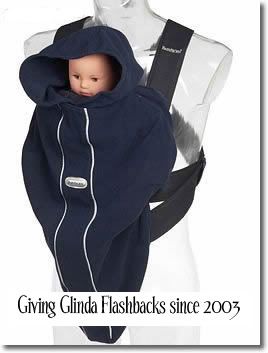 Inspired by the lovely Twistie and her post about "letting go of perfect" in regards to your wedding day, I thought I would follow the path down to parenting.
Oh, and what a twisted path it is, poorly paved, and with all kinds of things like painfully sharp-cornered Lego blocks to trip you up.
Because let's face it, there is no such thing as a perfect parent.
Of course there are parents that try their hardest every day to be perfect, but it just isn't possible. We are human. We have 365 days a year, 52 weeks, and 24 hours a day to mess up.
And mess up we do.
We all do. We all have.
And that's OK.
To this day I still beat myself up about dropping the seven month old Munchkin out of his Baby Bjorn, wherein he fell to the ground, hitting his head on his crib on the way down. Get this, on Mother's Day, no less. As I sat in the emergency waiting room, I felt as if there was a big neon arrow above my head, with a brightly flashing "World's Worst Mother, Dropped Her Baby on a Day Celebrating What a Great Mother She is Supposed to Be" underneath. After being reassured that babies' heads are quite resilient and that a career as a nuclear physicist was still up for grabs, I still felt horrible. The least perfect parent in the entire world.
But you know what? You move on. You get over it. You have to. It's not an excuse to be lazy, but I cannot think of any profession where perfection is such an impossibilty to attain. You vow not to make the same mistake twice. You acknowledge that as long as you are considering your child's best interests at all times, you are doing the best you can.
And even though that parenting pathway is full of pitfalls as well as pratfalls, that's all anyone can ask of us, don't you think?
Is it wrong to say, though, that I still cannot look at a Baby Bjorn without inwardly shuddering?