Saturday, October 4th, 2008
By Glinda
Of course, fall brings out all the darker colors in makeup, as we have already found with the black and red lip trends. Those colors are also trendy for nails, but I'm going to go in a different direction today.
One of the nail trends I like best this fall is gray. Always a popular color on the fall runways, gray is finally earning a place in nail polish collections. We aren't talking silver, but from soft gray to gunmetal, it's a color that can flatter any skin tone.

OPI's Give me the Moon looks to be a true, matte gray.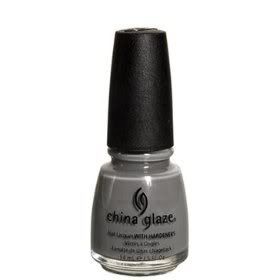 China Glaze has Recycle, which is a glossy, deep gunmetal gray.

Zoya's Freja is a dark metallic charcoal gray.

Finally, we have Piggy Polish in Every Cloud. This metallic, light dove gray even comes with a bonus toe ring!