By raincoaster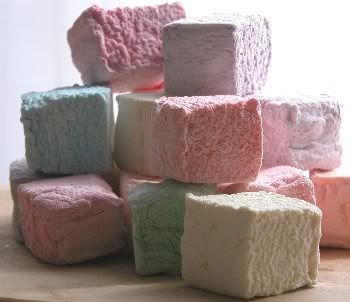 I know the Ice Cream War was a movie, but the Marshmallow War should not only be a movie; it should be a whole series, like American Gladiators only sticky.
Last Friday, Darlene Ake's Wewahitchka Elementary School Pre-Kindergarteners discovered a loophole in the district's Code of Conduct.

No guns, no knives, no weapons of mass destruction are allowed on Gulf County school grounds, no exceptions.

But nothing in the district's Code of Conduct prohibits the possession of jumbo marshmallows or their use in waging attacks against fellow Pre-Kindergarteners, their parents and School Superintendent Tim Wilder.

Nothing could stop Ake's students from engaging in a ritual marshmallow fight on school grounds and in plain view of the Wewahitchka public.
I would so TOTALLY watch that show.