Archive for July 25th, 2008
Friday, July 25th, 2008
By raincoaster
Captions in the comments, paramedics on the sidelines.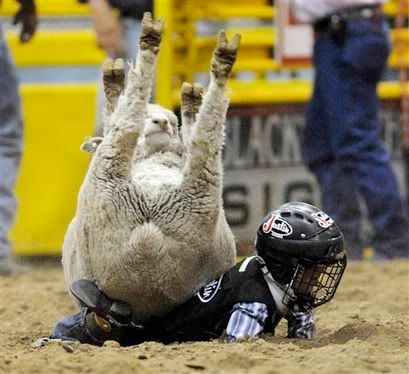 Passed along by Spirit Fingers
Friday, July 25th, 2008
By Glinda
In last week's faceoff, Brad Pitt won over Matt Damon by just a little bit.  Which got me to thinking, many of you have stated in the comments that a certain celebrity Dad wasn't talented enough, or intellectually stimulating enough for you to vote for him, even though he is very hot (see Matthew McConaughey).
Now I am going to give you the ultimate beauty vs. brains choice.  Not that one is totally stupid, and not that the other one is ugly.  But.  One will never be a doctoral candidate, and the other will probably never be asked to do Playgirl.
Let's see if you are all about the IQ and talent, or if a nice six-pack is enough to persuade you to abandon your lofty ideals.
Disclaimer: Manolo the Shoeblogger is not Manolo Blahnik
Copyright &copy 2004-2009; Manolo the Shoeblogger, All Rights Reserved