Monday, July 14th, 2008
By raincoaster
You will recall our poor, lost friend from Friday. It's now time to announce the winner of another very competitive caption contest, and a more heartrending tale you will rarely read. Ripped, apparently, straight from the pages of that sobfest of the vested, Portfolio Magazine, comes the following comment on the devastating consequences of an economic downturn: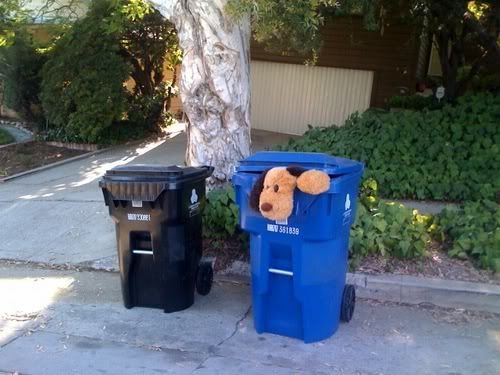 Sunflowery Says:
July 11th, 2008 at 7:17 pm
Oh crap… the Velveteen Rabbit warned me when he was getting canned that there will be some major downsizing because of the subprime crisis … but did I listen? Nope.
Oh well… let's at least hope I get to come back as a Bratz doll… they're the most popular girls in the playroom..
Congratulations and imaginary swag to Sunflowery for the win! We've found her something swanky and as suitable for Wall Street as for Balmoral, the Brooks Brothers Check Border Equestrian Scarf (currently less than half price, at $91). As they say, if you want to get ahead, get a horse.