Thursday, July 3rd, 2008
By raincoaster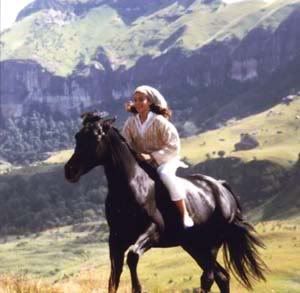 Inspired by Glinda's Monday Teeny Poll about traveling with kids, I've gone out and rounded up a bunch of online resources to help you organize the paperwork, the finances, AND the logistics of this heroic undertaking.
Because I reside in The Socialist Republic of Canuckistan, Google serves me a ton of .gc.ca websites, all of which are informative enough but somewhat limited. You, because you probably reside elsewhere, are permitted by Mr. Google access to different websites, so if you do find one you'd like to pass along, post it in the comments section. Hopefully, this post will keep growing as more people contribute.
Here are some sites I've found so far:
Have Kids, Will Travel from CAA Magazine – a short article with solid, practical advice. The red eye tip is particularly useful. Related article below:
Road Trip Essentials: What to Take With You – the perfect checklist (yes, an actual checklist) to ensure that you, your car, and your kids are ready to take to the road.
TravelWithYourKids.com – a website devoted to answering all of these questions. Annoying "Read More" feature on all articles, but the articles themselves are worthwhile and cover most of the ground.
TSA: Traveling with Children – ah yes, the dreaded TSA. Fortunately their website is not as scary as their reputation, and it is very well-written, giving clear instructions and telling you exactly what to expect when taking small children into or out of the country. Good to know they do not separate parents from kids.
NEVER leave babies in an infant carrier while it goes through the X-ray machine.
Dear god, who would do that anyway? Somebody trying to save a few bucks on the six-months checkup???
TravellingWithChildren.co.uk – not so good. The site appears to be mostly a shopping site: the actual articles are difficult to find, in the sidebar where you'd normally expect advertising. And the articles themselves reference products they sell too often, and are not the most creative. It DOES give a fascinating insight into a culture where travel is not just accepted; it's almost mandatory. The relentless desire of the British to leave Britain, given three days off, is one of the cultural curiosities of the world; surely it can't be THAT bad?
DebbiesCaribbeanResortReviews – darn exhaustive, and no punches pulled here. Reader-contributed reviews of pretty much every resort and island between Florida and Mexico, all from the point of view of parents with young kids.
HotelFun4Kids – part of a larger site offering hotel reviews and reservations, this section has tips for ensuring your kids enjoy their stay at a dude ranch, amusement park, traveling with grandparents, and much more. Short, decently-written and informative articles.
How to Travel with Kids Without Going Crazy – always a useful skill, you'd agree. A practical article from Canadian Living magazine with some very good advice on preventing/avoiding/dealing with the inevitable stresses that will come up.
Put your suggestions and links in the comments section: if you have more than one link per comment, it may be held in moderation so be patient. We WILL check and fish you out of the spam queue!
Click HERE to enter our stylin' Stila giveaway!