By Glinda
On Friday, Glinda, the Munchkin and the Scarecrow (my husband's new pseudonym) went and saw Wall-E at our local cinemaplex. Being a big fan of Pixar, I had really high expectations. The first twenty minutes of the film is without dialogue, and it is superbly executed. Wall-E has been described as a "Little Tramp" archetype, and I agree. The story is a multi-level one, a love story when you come down to it, that I think works a bit better with adults than kids, actually. This is not to say I didn't like it, but I think I liked it more than the Munchkin did. And as always, the accompanying short film "Presto" was excellent.
So far, Pixar has managed to bat .1000, and as any baseball player will tell you, that's a very difficult thing to do.
Here are my favorite Pixar movies, each of which is ensconced in our permanent library:
Toy Story The one that started it all. The scene with the toy soldiers and the reconnaisance mission is classic, and I still cannot help but feel sad when Buzz jumps off the stairwell, even after many, many viewings.
Monsters, Inc. Line for line, one of the funniest movies ever. Billy Crystal and John Goodman are sheer magic together. I have watched this movie too many times to count, and I still laugh at each and every joke.
Finding Nemo A visually gorgeous film with a truly compelling story. The casting for the voices was sheer genius, because each actor was fabulous, from Marlon to Crush to the seagulls screeching "Mine, mine, mine!" And of course, Ellen DeGeneres giving a pitch-perfect performance as Dory.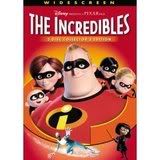 The Incredibles Another example of great multi-level storytelling that gets better each time I watch it. But, it has enough visual pizazz to keep the kids interested, even if they may not completely "get" the message.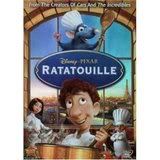 Ratatouille Pixar somehow manages to make you completely forget any revulsion you should feel at seeing an entire kitchen full of rats cooking a meal. I think that in itself deserves some kind of award.
Pixar Short Films Collection – Volume 1 Famous for their short films as well as their feature-length ones, this DVD has some of the best, from Jack-Jack Attack to For the Birds. Proving that shorts can still be long on entertainment.