Monday, June 9th, 2008
By raincoaster
We have, not infrequently, been known to remark how close our Friday Caption Contest is: like a triple dead heat at Belmont, the excitement of a highly-competitive caption contest gets the blood stirring and the bets flying (okay, not).
This week was different.
No, this week there was essentially no contest whatsoever. Check out the following and judge for yourself: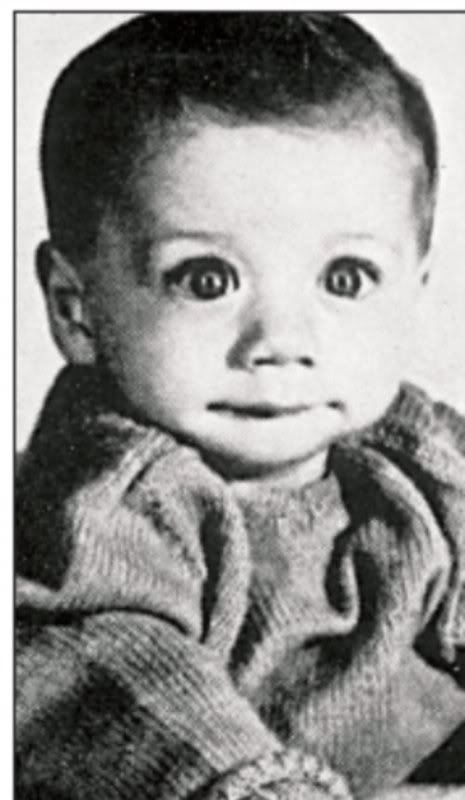 Jennie Says:
June 6th, 2008 at 10:49 pm
Well you can tell by the way I squeak and squawk
I'm a mommy's boy and still can't walk
I scream real loud if the milk ain't warm
I've been kicking & crying since I was born.
And now it's all right, It's OK
My diaper's dry right now I say.
You should try to understand
The way new Huggies fits my can.
Whether you're a brother
Or whether your my mother
I'm stayin' dry
Stayin' dry
Hear my cry awaken
Everyone starts quakin'
Cause I'm not real dry
Not real dry
Ah ah ah ah
Get me dry
Get me dry
Ah ah ah ah
Now I'm dry…
Yep, and even at the hoary age of 54, John "Not a Ghey" Travolta persists in staying alive, his fondness for private planes notwithstanding.
So, what do we have as our hypothetical trophy for the winner of our virtual championship? We've delved deep into the Designersphere, and as we are still on a bit of an YSL kick, we have chosen the following gorgeous leather jacket. Who could forget the immortal leather daddy Vinnie Barbarino, perhaps Travolta's greatest dramatic role?