By Glinda
Chemicals, chemicals, everywhere!  A lot of them under or non-regulated, or even some that are considered safe, but then whoops!  We find out years later that they weren't so great for anyone after all.  There is particular concern for chemical exposure to children, simply because of their higher skin area to body mass ratios as compared to adults. 
So, one way to ease your fears is to buy products that are organic.  I know that I try to whenever possible, simply because I don't trust our government to protect our children from harmful chemicals.  And I'm not even a Republican. 
These products are all-natural or organic, or in some cases both, so use with confidence.
California Baby Calming Baby Shampoo and Body Wash
Can be used by adults with sensitive skin as well!
California Baby Calendula Cream
Perfect for many skin conditions, ranging from diaper rash to cradle cap and everything in between.
California Baby SPF 30 + Sunblock Stick
This sunscreen does not contain potentially harmful ingredients found in many bestselling sunscreens. If you feel like getting annoyed, go read this article.
Weleda Calendula Baby Body Lotion
This is a nice, soothing body lotion that won't irritate baby's skin.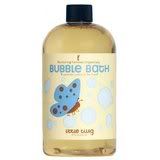 Organic Lavender Bubble Bath by Little Twig
Who doesn't love bubble baths?
Burt's Bees Rosemary Mint Shampoo Bar
A fun alternative to liquid shampoos!
Burt's Bees Milk and Honey Body Lotion
No alcohol means no irritation and soft skin. Good for you, too!
Organic Tangerine Shampoo by Little Twig
Yummy!
Burt's Bees Beeswax Lip Balm Tube
Great for the whole family.