Monday, May 12th, 2008
By raincoaster
This was a contentious one. There was, naturally, unanimity in the TeenyManolosphere on the unattractiveness and inappropriateness of these outfits, but I, personally, was shocked by the fact that no-one singled that ridonkulous hat out for particular ridicule. Honestly, that poor girl looks like Gumby! No, not the one you're thinking of: that one looks like a gay Huggy Bear.
In any case, it's time to announce the winner of the most hotly-contested caption contest since the Junior Justice League: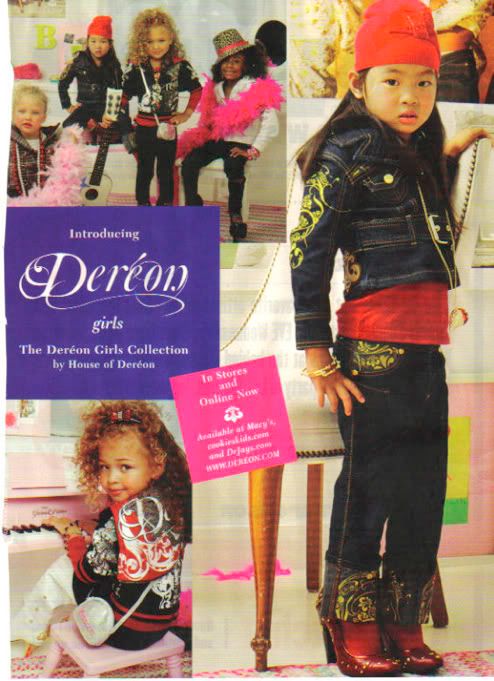 pomme Says:
May 11th, 2008 at 2:14 pm
Delurking to suggest:
"Honey, I Shrunk the Pussycat Dolls"
And the virtual rewards of de-lurking are both hypothetical and fabulous: the eye-catching, yet tasteful Nahui Ollin New Ritual Tote.