Sunday, April 6th, 2008
By raincoaster
via JudithJane
Welcome to Cthulhu-ville, where the overlords are unspeakable, the architecture is non-Euclidean and the natives are eldritch.
This is the garage sale sign you pass on your way to a playground that looks like this:
And after you've take the spawn to the playground you drive home: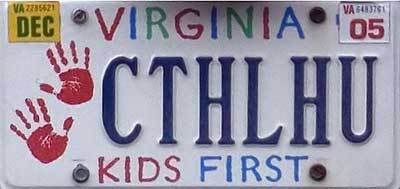 (are those bloody handprints? Charming!)
And tuck the tadpoles into bed in an apartment block that looks like this:
Sweet dreams! Fhtagn!