Monday, January 7th, 2008
By raincoaster
Remember our good friend, the gravity-free tot from Friday? It's time to announce the winner of the weekly caption contest: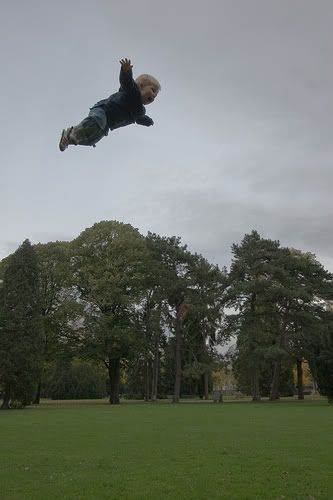 Jennie Says:
January 5th, 2008 at 4:27 am
Superman finally had to admit that he WAS the Babydaddy….
Congratulations to our winner. In an unusually crowded and typically challenging field, a hint of scandal proves to be the way to catch raincoaster's attention, not for the first or last time. And now, the imaginary presentation of the virtual shoes for the hypothetical ceremony. In this case, we've chosen the supersexy Lumiani Cortina for our superhero-themed contest. Who could resist your powers in these boots?