Monday, October 15th, 2007
By raincoaster
You may recall that last week we had a particularly intense round of captioning on Friday. Well, after much sweat more pressure and some alcohol, I have made my decision, tough though it was.
All the competitors are to be congratulated for their contributions, but as to winners:
There can be only one.
Our pic: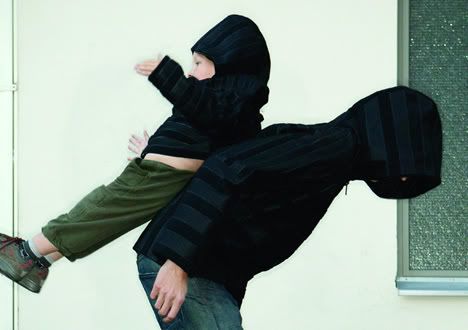 Our winning caption:
gemdiva Says:
October 12th, 2007 at 10:56 pm
Luckily little Johnnie's fall was broken by a passing Ninja.
Congratulations to the winner for her both creative and bizarre caption (and, really, what goes better with a velcro jacket pic than a creative and bizarre caption?), and we shall be back for another round in four short days!