Monday, October 8th, 2007
By raincoaster
And our winner is…
Well, actually, first I have to establish that I am in no way, shape, or form bitter. I wouldn't dream of bouncing someone out of competition in a contest of mine just because they made me lose a contest because they mindlessly adhered to stupid rules, stupid, stupid rules. Stupid rules.
No: I'm so over that.
Moving on…
Our winner is: The Terrifying Twistie!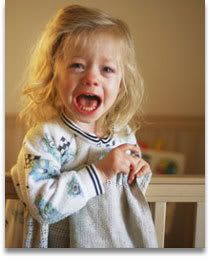 from bitter purl via Fracas
I had a horrible nightmare that Britney Spears was my Mommy!